Car Detailing Perth - Expert Detailers With a Complete Range of Services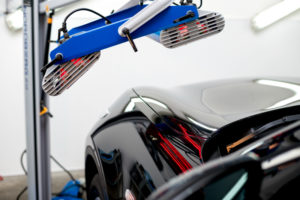 Owning a prestige vehicle can be a source of pride for anyone. If you want to keep your vehicle in meticulous condition, then you have to take proper care of it. To do that, you have to invest in a high-quality in-house or mobile car detailing service. We offer a range of services ranging from a thorough clean and detail of your daily driver, through to getting your car in immaculate showroom condition.


What Do Our Car Detailing Services Include?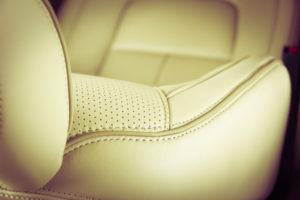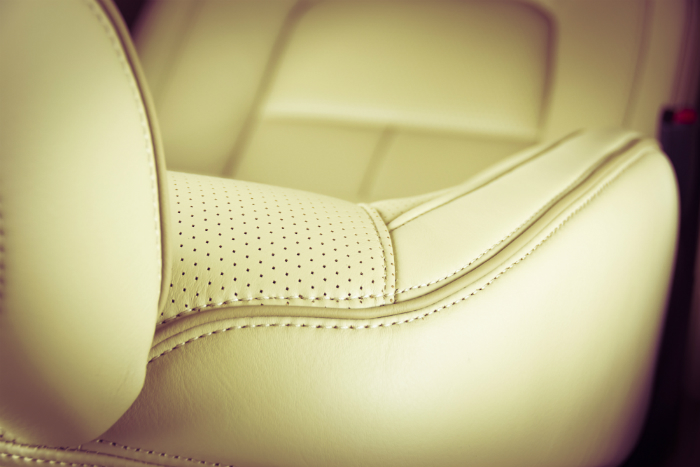 Many different things go into a good car detailing service. These include:
Exterior polishing and waxing – The paintwork is completely cleaned before applying a 2 layer durable paint sealant to add extra gloss and protection. The wheels, arches and the top of the engine are cleaned and dressed. Machine polishing of exterior paintwork is also conducted. This includes a combination of high quality light and medium polishes. Pads are then used to refine imperfections such as light swirls, holograms and very light scratches.

Interior polishing and waxing – All parts of the car's interior are thoroughly cleaned and polished. If you have leather seats they are specifically cleaned to remove daily grim, and carefully conditioned to soften and help protect them. Your carpets will be commercially vacuumed and shampooed to freshen them deep down.

Paint correction and protection – These are optional extras depending on the condition of your car, whether you want the car in pristine (or show room) condition, and your budget.
We're a Perth car detailing company that specialises in first-rate detailing services for all kinds of prestige vehicles. The services mentioned above are our base services for your general car enthusiast or those looking to give their daily driver a thorough once-over. Contact us for additional services for vehicles involved in car clubs, shows etc.

Save
Save
Save
Save
Save
Save
Save
Save
Save
Save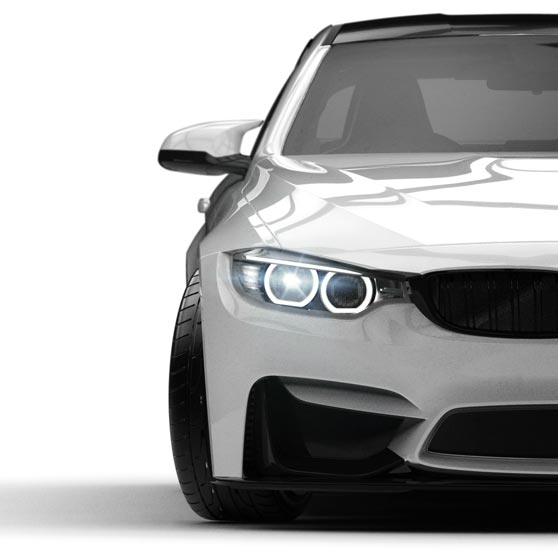 Years of Experience (Perfecting Various Techniques)
Many different techniques go into the car detailing process. They always depend on customers' specific wishes and goals. If you want to prepare your luxury vehicle for a night on the town, detailing can make sure it's picture perfect as can be. Our car detailing specialists will vacuum the inside of your vehicle to do away with persistent grime, debris and dirt that may be lingering. They'll carefully clean and extract grease from your engine bay. They'll wax, polish and wash the exterior of your vehicle. We can even do airplanes!
Our detailing service can do a lot more than just make vehicles look their best. It can also protect vehicles from future problems. If you want to defend your prestige vehicle from the hazards of the elements, our detailing service can help. The sun's intense rays can be highly damaging to vehicle paint. Heat can also be detrimental to the appearance of any vehicle. Detailing protects vehicles from hazards beyond just the sun and heat, too. It also defends them from unsightly rusting and dirt.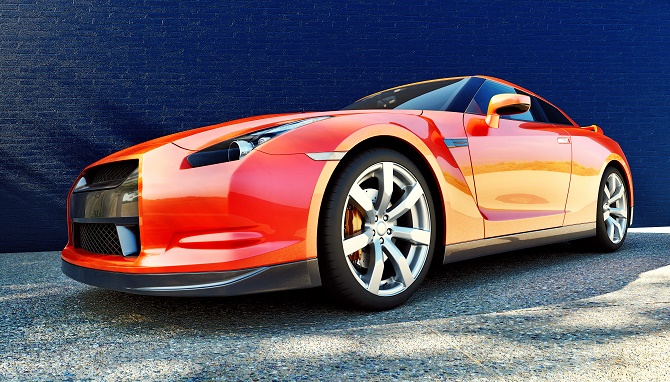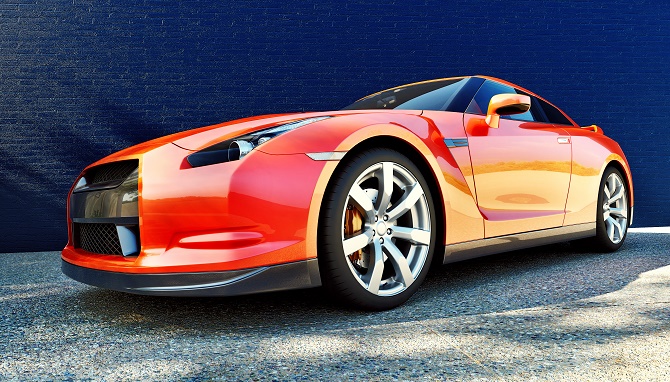 Save
Save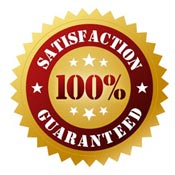 Satisfaction Guarantee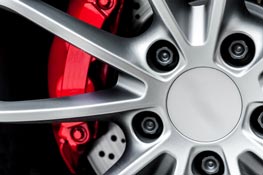 Expert and Professional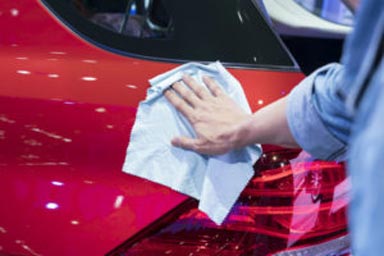 Highest Quality Products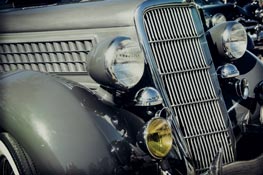 All Vehicle Types
Selling Your Car?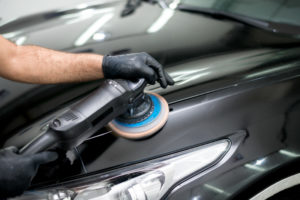 A thorough car detailing service is a popular option for people who are seriously considering selling their vehicles. If you're going to be selling your luxury car, you understandably want it to look its very best.
A clean car can be highly enticing to potential purchasers. A car that's soiled and seemingly neglected, on the other hand, isn't quite as attractive. The goal is to help people achieve vehicles that live up to their highest potential and therefore fetch the best sale price.
When you need premium car detailing Perth vehicle owners can trust, our local company is on hand to accommodate your wishes. We can get your high-end vehicle ready for sale success!
Save
Save
We Only Use Top Quality Products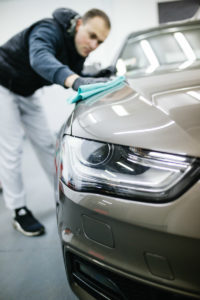 If you need a car wash Perth prestige vehicle owners can trust, you can turn to us with full confidence. Our staff members employ only the highest quality and most modern detailing products available. GYEON Q2 Mohs Ceramic Paint Coating is an example of a product we use. This is a ceramic coating that's extremely user-friendly. When you want to give your car extra defense, nothing can top this product. It can boost its paint hardness. It can also keep your vehicle safe from lasting scratches and dents. It can even offer it protection against all kinds of contaminants in the environment. When you're looking for in-house or mobile car detailers Perth can depend on for five-star product use, we can cater to you fully.
Q² FabricCoat is another trusted product that's made by the amazing team at Gyeon. This is a spray that's water repellent. It's a vehicle textile protector that can be excellent for keeping interiors attractive and enticing. It gives vehicle interiors dependable barriers that protect them from UV (ultraviolet) rays, debris, dirt and water. When you need a product that can defend the fabric of your car, this spray goes above and beyond time and time again.
Q² Leather C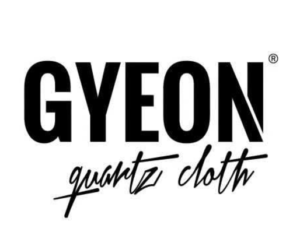 oat from Gyeon guarantees a significant degree of defense. It's a hydrophobic coating that drives away dirt and liquids alike. It's a popular coating for people who want first-class UV ray defense. If you want your vehicle's colours to pop and look vivid and bright for as long as possible, Q² Leather Coat can help you. It makes a great coating for vehicle owners who have concerns about sunny and bright weather conditions. It makes a terrific coating for vehicle owners who have heat concerns as well. This product was made to keep leather safe against fats, salts, debris and even sweat. Since it's a hydrophobic coating, it can defend vehicles from all types of pollutants. Pollutants that can access your trim's structure are a big hazard. Q² Leather Coat also offers excellent surface bonding advantages.
Save
Save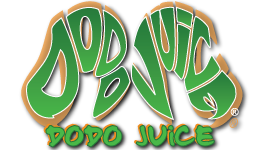 We frequently use car detailing products made by a trusted manufacturer that's known as 'Dodo Juice.' Dodo Juice's carnauba car waxes can make your vehicle look tidy and neat as can be. If you're interested in car waxes that are known for excellent paint bonds, amazing glossy looks and more, you'll appreciate our detail-oriented approach to the product selection process. Dodo Juice specialises in tyre waxes, cutting pads, polishing pads, sealant sprays and so much more.
It doesn't matter if you want to protect, polish, wash or prepare your vehicle. We have the right products that can help you achieve all of your goals. Dodo Juice Diamond White Wax is a product that combines micronised white carnauba, white beeswax, almond and coconut oil. This wax can do wonders for people who want to boost paint depth. It can also do wonders for those who wish to increase the glossiness of paint. If you literally want your vehicle to shine, this Dodo Juice offering can accommodate you 100%. If you're interested in car cleaning Perth vehicle enthusiasts can stand by, choose us.
Save
Areas of Perth We Serve
Armadale
Bassendean
Morley
Cloverdale
Floreat
Cannington
Claremont
Spearwood
Cottesloe
East Fremantle
Fremantle
Gosnells
Spearwood
Joondalup
Kalamunda
Kwinana
Ardross
Mosman Park
Mundaring
Nedlands
Peppermint Grove
Perth
Rockingham
South Perth
Stirling
Subiaco
Midland
Victoria Park
Leederville
Wanneroo
Your location not listed above? We service anywhere within 100km of the Perth CBD!
Top of the Line Customer Service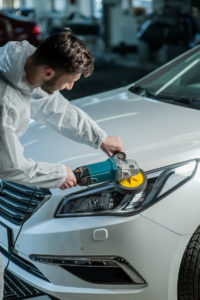 We're a car detailing company that takes pride in our high-quality specialties and products. We're also a firm that takes pride in our incredible customer service. Our team members work hard to provide our customers with the finest detailing work in Perth and beyond. If you want to work with car detailers Perth can count on enthusiastically, contact us today. Our detailing specialists are all experienced, knowledgeable and skilled professionals. It doesn't matter if you come to us with a large vehicle. It doesn't matter if you come to us with a small one, either. We're always ready to give our customers exactly what they need and more.
Save
Enjoy a Car That Feels As Good as New
Owning a car that has that fresh 'brand new' vibe is one of the most exciting and thrilling things on earth. It can be particularly exciting for people who own prestige vehicles. If you want to hold on to that inimitable 'new car' joy, our detailing company can assist you. It can make it look flawlessly clean and welcoming. It can give its value a substantial boost. It can protect it from the unpredictable elements. It can protect its paint. We can keep your vehicle looking and feeling good inside and out, and give you full peace of mind with our durable and trusted protective coatings.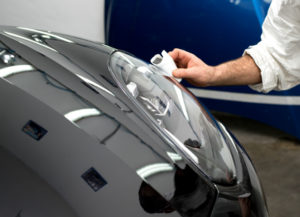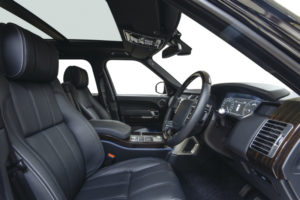 Save
Give Our Detailing Company a Phone Call Today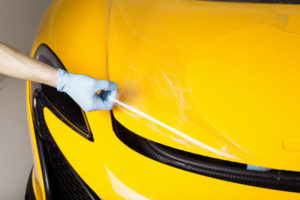 When you need professional in-house or mobile car detailing Perth, WA residents can fully believe in, we're ready to accommodate your wishes. We offer our detailing services to customers located all throughout the vast Perth metropolitan area. We offer these services to customers who reside in nearby suburbs as well. We can provide you with detailing service at home. We can provide you with the service at your place of work, too. Your convenience is our #1 goal.
Maintaining a prestige vehicle that looks pristine and gorgeous is no easy feat for anyone. It can be especially tough for people who have busy and chaotic schedules. If need a car wash Perth locals can trust, you can believe in our seasoned and industrious team members. If you need a thorough car cleaning Perth can trust, you can count on our crew as well. Get in contact with our established detailing firm as soon as possible (via mobile phone, email, or the contact form on this page) for more about our incredible work and to request a quote.
Save
Save
Testimonials
[lvca_testimonials_slider slideshow_speed="5000″ animation_speed="600″ pause_on_hover="true"][lvca_testimonial_slide author="Luke – Perth, Western Australia"]The team at Car Detail Perth did an excellent job on my BMW. Dropped it off looking old and dated and picked it up looking 5 years younger! The best detailing I've ever got done. Thanks guys![/lvca_testimonial_slide][/lvca_testimonials_slider]
Our Partners
[lvca_clients per_line="3″][lvca_single_client client_image="892″ client_url="||target:%20_blank|"][lvca_single_client client_image="491″][lvca_single_client client_image="893″ client_url="url:http%3A%2F%2Fwww.digitalhitmen.com.au%2F|||" client_name="DigitalHitmen"][lvca_single_client client_image="897″ client_url="url:https%3A%2F%2Fwww.perthroofingandgutters.com.au%2F|||" client_name="Perth Roofing and Gutters"][lvca_single_client client_image="896″][/lvca_clients]